Barbados is an exotic island with the location in the Caribbean 581 miles of Puerto Rico. Due to its close relation to Great Britain in the past, the island is referred to sometimes "Little Britain".  Because of its perfect weather, magnificent sunrise and sunset,  Barbados attracts thousands of tourists every year, who know that there is actually no best time of year to visit Barbados –  temperatures here are fairly consistent throughout the year.  However, those who are planning to spend the vacation on this island should know that there are two main seasons: the rainy season from June to November and dry season that lasts from December to May.
Weather in Barbados: precipitation, air, and water temperature
In general, the air temperature in Barbados is very high and consistent, however, it might vary from month to month. According to the forecast, the warmest month is August, while the coolest one in February.  The average temperature is 80-87F. In terms of the amount of rain and precipitations, the wettest month is November, especially it's first half, while the driest month is February.
Water temperature in Barbados is quite consistent two – between 75 and 85F year-round. The warmest water is registered at the end of August.
The average temperature in Barbados by month:
The Average rainfall in Barbados by month:
January: 84F
February: 84F
March: 85F
April: 86F
May: 87F
June: 87F
July: 87F
August: 88F
September: 88F
October: 87F
November: 86F
December: 85F
January: 2.5 inch
February: 1.1 inch
March: 1.2 inch
April: 1.4 inch
May: 2.2 inch
June: 4.4 inch
July: 5.7 inch
August: 5.7 inch
September: 6.6 inch
October: 7.0 inch
November: 8.1 inch
December: 3.7 inch
Best time of year to visit Barbados: weather in Barbados in November
The best thing about Barbados is that you can visit it anytime – the weather and rain on the island are quite stable. Therefore, choice of time and season in most cases depends on personal preferences.  As has been mentioned above, there are two seasons in Barbados – wet and dry, even though the temperature remains consistent. Therefore, if you want to experience the least rain and enjoy the sunshine more, you should choose the time between February and April.  Many people chose December or January due to Christmas holiday season. These months are known for its comfortable temperature and few showers from time to time.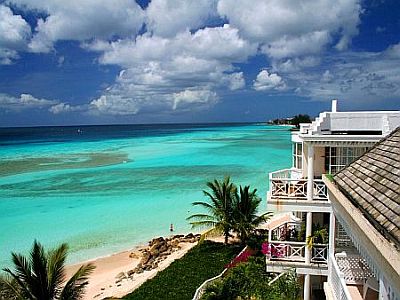 With regards to November that is chosen by many tourists due to affordable prices, it is quite a good month too, especially in the second half of November. Since it is the last month of the rainy season, it is better not to come at the beginning of November, especially if you do not want to experience strong winds and heavy tropical storms also known as hurricanes.  Also, the good thing about November is that even though it heads towards winter, there are still 8 hours of sunshine and the average temperature is about 84F.
Hurricane season occurs during which months
Officially the hurricane season in Barbados lasts from June to November, but most tropical storms occur in the period between August and October.  However, in general, you should be too worried about hurricanes in Barbados – it is hit by this natural cataclysm quite seldom, and the last serious hurricane happened on the island in 1955.  Therefore, if you decided to visit Barbados during the hurricane season, it is quite likely that you will be still able to enjoy very nice warm weather, even though there might be a period of really bad weather with heavy thunderstorms.  It is always recommended to check the weather forecast on the website of the National Hurricane Center to make sure that the weather condition will not prevent you from traveling and enjoying your vacation on Barbados.
What to pack for a trip to Barbados
To make travel plans is always very exciting, and if you are going to sunny Barbados for your next vacation, one of your main questions is what to bring to Barbados.
There is always summer in Barbados with a lot of sunshine and therefore it is important to pack for a trip to this exotic island accordingly. The perfect choice is cotton, linen and chiffon fabrics that allow the body to be cooled by light breezes. You should not forget that there is a rich nightlife in Barbados with a lot of restaurants and bars, so it is appropriate to pack a nice and elegant outfit for a dinner out.
There is no need for boots in Barbados. Instead, it is worth packing footwear that will ensure maximum comfort during the vacation on the island: sandals, flats, and flip flops. Those who are planning to explore the island and go on a hike should also pack a pair of sneakers. You should also have elegant shoes for your night out.
If you are traveling to Barbados, the beach is a must, where swimwear is the most essential part of a wardrobe. Depending on the length of vacation, it is important to have at least two swimsuits because an average tourist spends every day on a beach.
Medicaments and toiletries
One of the most important things in the suitcase of a tourist traveling to Barbados is a medical kit with all necessary medications. In terms of toiletries, two must-have items are sunscreen and insects repellent that will help to protect oneself from aggressive sunshine and mosquitos.
Barbados remains one of the most popular tourist destinations among tourists from Northern American and Europe, and the main reason why they choose this island for their vacation is the weather. Due to a clear azure ocean, consistent temperatures of air and water and a lot of shine, Barbados is a perfect country for exotic vacation year-round.